Embrace a gene personalized diet and lifestyle to optimize your health and wellness goals.
Introducing our genetic testing, brought to you by our certified genetic testing staff! The cost of each kit below includes the pre-consultation with Jeff Hogrefe, R.Ph., AFAARM to determine which test is best suited for each client and also includes the hour long consultation after the results come back with our medical personnel to go over the genetic test results but most importantly to implement actionable strategies that positively impact the outcome of the test results.
DNA Health genetic test $499
DNA Life diet genetic test $399
Sport genetic testing $399
DNA Oestrogen genetic test $299
3 genetic tests of your choice $799
4 genetic tests of your choice $999
Identifies the body's ability to burn food as fuel: Energy vs. Fatigue
Identifies risk of anxiety and depression
Provides tools to reduce the risk of disease
Identifies susceptibility of chronic diseases:

Osteoporosis
Cancer
Cardiovascular Disease
Diabetes
Tests for gene variants that impact how oestrogen is metabolized and therefore may help lessen the risk for developing breast cancer.
Personal risk factors associated with HRT, Oral contraceptives, bio-identical supplementation and in vitro fertilization
Intervention strategies for at risk patients
Phase 1 Detoxification
Phase 2 Detoxification
80% of breast cancer occurs in women with no family history. Research has shown that an increased lifetime exposure to oestrogen is a strong risk factor in the development of breast cancer.
Provides information on appropriate tools to create personalized goals
Indicates peak training time
Promotes success to see results
Reduces risk of injury through knowledge of inflammatory markers
Recognize best fit eating plan
Identifies body's ability to burn fat
Determines body's exercise needs
Determins body's response to exercise
Identifies risk of obesity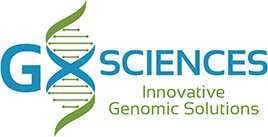 Other Genomic Panels We Offer:
Chronic Pain
Immune / Auto-Immune / Inflammatory
Neurological / Psych
55 Gene SNP Report
Neurotransmitters
Gastrointestinal
Autophagy
Detoxification
Women's Health
Men's Health
Pharmacogenomic (PGx)
GX Sciences Genetic Testing
The GX Sciences Foundation / Methylation / Wellness Nutrigenomic Panel consists of 21 SNPs ( Single Nucleotide Polymorphisms) that have been chosen by our medical experts to be vitally important to every patient's overall nutritional health and well-being.
Utilizing our proprietary SNP Genius software, the patient's genetic findings will be interpreted through the GX Sciences precision supplementation algorithm to determine:
Indicated nutritional weaknesses and precision supplements made for the specific polymorphism
Lifestyle Recommendations and Health Precautions
Appropriate Laboratory Recommendations
This panel will provide insight into the following:
Complete Folate Metabolism (FOLR, DHFR, MTHFD1, MTHFR)
B12 Metabolism (MTRR, GF, TCN1, TCN2)
How well you deliver Vitamin D
Who needs this gene panel?
Anyone who takes nutritional supplements
If you have one of the following:

Mood or Sleep Problems
Issues With Fatigue
Neurological Symptoms
Immune Challenges
Detoxification Weakness
Why should we care about methylation?
Methylation involves the addition of a "methyl" chemical group to a substrate
Used in over 250 biochemical processes in the body
Methylation is utilized in major functions of:

Neurotransmitter production
Cell turnover and repair
Membrane function
Energy (mitochondrial function)
Problems with methylation will affect the cellular delivery, epigenetics and intra-cellular functionality of almost all cell.*
*These statements have not been evaluated by the Food and Drug Administration. This product is not intended to diagnose, treat, cure or prevent any disease.