Embrace a gene personalized diet and lifestyle to optimize your health and wellness goals.
Introducing our genetic testing, brought to you by our certified genetic testing staff! The cost of each kit below includes the pre-consultation with Jeff Hogrefe, R.Ph., AFAARM to determine which test is best suited for each client and also includes the hour-long consultation after the results come back with our medical personnel to go over the genetic test results but most importantly to implement actionable strategies that positively impact the outcome of the test results.
DNA Oestrogen genetic test $299
*These statements have not been evaluated by the Food and Drug Administration. This product is not intended to diagnose, treat, cure or prevent any disease.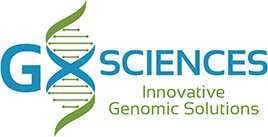 Other Genomic Panels We Offer:
Chronic Pain
Immune / Auto-Immune / Inflammatory
Neurological / Psych
55 Gene SNP Report
Neurotransmitters
Gastrointestinal
Autophagy
Detoxification
Women's Health
Men's Health
Pharmacogenomic (PGx)
The Fagron TrichoTest:
Analyses 13 genes and 48 genetic variations related to Alopecia
Genetic Test based on state-of-the-art DNA microarray technology
A patented algorithm provides a personalized treatment solution from 175 million therapeutic alternatives
Genetic analysis reproducible of 99.9%
What TrichoTest Analyses:
Prostaglandins metabolism

Inflammation

Androgenic effect

Vasodilation and blood circulation

Collagen synthesis

Vitamins and minerals metabolism

Insulin-like growth factor metabolism
The Kit Strategy is Threefold:
To PREDICT
To PREVENT
To PROVIDE Actionable Strategies
To Get Started:
Cost is $250
Involves a simple saliva swab
Call our pharmacy at 937-773-1778 option 4 to order or click here to order online.
We will call you when your results come back to set up a consultation with Jeff to go over your results. This consultation is included in the price of the testing kit.
Save time and fill in the TrichoTest questionnaire by clicking here
"Our new Nutrigen "Diet, Weight Loss & Wellness" Genetic Test!
Are you struggling to lose weight or find the right nutrition plan that works for you? We have good news for you! Our new Nutrigen genetic testing may be the answer you're looking for. Genetic factors determine between 40-70% of an individual's BMI.
The results of the Nutrigen testing provide a comprehensive guide for personalizing your diet, wellness, and weight loss planning.
We are so invested in this program because many of our patients want to lose weight, that we have hired nurse practitioner, Dr Kim Sunshein, to spearhead our weight loss program.
Cost of this genetic testing kit is $350, and is open to our current Happy Hormone Cottage and IHC patients who are hormonally balanced, or working on it with us, with sex hormones, thyroid and cortisol, so your bodies are able and ready to lose weight. For more information or to schedule an appointment to get started with Dr Kim, please call us at
513-444-6343. You can find more information on our genetic testing on our website at
https://happyhormonecottage.com/genetic-testing/
https://www.Fagrongenomics.com/nutrigen.
Save time and fill in the NutriGen qustionnaire by clicking here
GX Sciences Genetic Testing
The GX Sciences Foundation / Methylation / Wellness Nutrigenomic Panel consists of 21 SNPs ( Single Nucleotide Polymorphisms) that have been chosen by our medical experts to be vitally important to every patient's overall nutritional health and well-being.
Utilizing our proprietary SNP Genius software, the patient's genetic findings will be interpreted through the GX Sciences precision supplementation algorithm to determine:
Indicated nutritional weaknesses and precision supplements made for the specific polymorphism
Lifestyle Recommendations and Health Precautions
Appropriate Laboratory Recommendations
This panel will provide insight into the following:
Complete Folate Metabolism (FOLR, DHFR, MTHFD1, MTHFR)
B12 Metabolism (MTRR, GF, TCN1, TCN2)
How well you deliver Vitamin D
Who needs this gene panel?
Anyone who takes nutritional supplements
If you have one of the following:

Mood or Sleep Problems
Issues With Fatigue
Neurological Symptoms
Immune Challenges
Detoxification Weakness
Why should we care about methylation?
Methylation involves the addition of a "methyl" chemical group to a substrate
Used in over 250 biochemical processes in the body
Methylation is utilized in major functions of:

Neurotransmitter production
Cell turnover and repair
Membrane function
Energy (mitochondrial function)
Problems with methylation will affect the cellular delivery, epigenetics and intra-cellular functionality of almost all cell.*
*These statements have not been evaluated by the Food and Drug Administration. This product is not intended to diagnose, treat, cure or prevent any disease.